Purposeful Solutions Proven Results
Founded in 2009, we're a certified sales development organization staffed by innovative strategists and creative problem solvers that build high performance sales teams for our clients. Novation Selling provides a comprehensive framework designed and proven to transform sales teams from ordinary to extraordinary.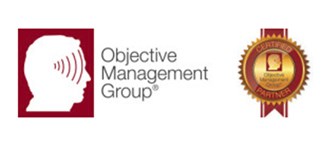 Novation Selling is one of only 150 worldwide certified Objective Management Group Partners. Why? Because Objective Management Group's assessments and team evaluations have been utilized by two million participants in over 11,000 companies and are scientifically proven to be accurate and highly predictive.